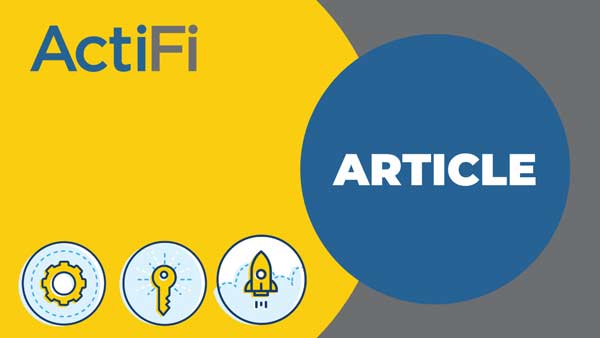 A Smarter Way To Engage Advisors With Goal-based Interactions
Oct 14, 2022
Firms that engage advisors in goal-based interactions, experience higher levels of growth, retention, and NPS scores. Leverage this insight to create exponential growth.
2X Growth
We have observed multiple clients who engage with advisors in goal-based interactions that have demonstrated that such advisors grow at 2x the rate of their peers that are not engaged in goal-based interactions. Since this growth is often compounded year-on-year, the five-year differential can be huge. Then imagine what the possibilities are if you can extend this execution mindset to more and more advisors each year.
Satisfaction
Creating an environment where advisors thrive starts with assessing advisor needs and then using that information to develop goals that are customized for the advisor. Once goals are established, engaging with the advisor on progress is critical to driving accountability which leads to follow-through. This process drives goal achievement, which increases retention, satisfaction, and NPS scores.
To heighten the effectiveness of goal-based interactions, focus on simple improvements you can make in the advisor goal setting and business planning process.
Assess Readiness – Once you have defined your program, identify Advisors who want to engage to grow and improve their practice and increase the value o their business. This is accomplished by determining their will, skill, and time to engage in goal-based planning and ongoing updates on goal progress designed to help them achieve their goals.
Set SMART Goals – SMART is an acronym used to guide effective goal setting. The letters stand for Specific, Measurable, Achievable, Relevant, and Time-bound. Following these criteria will help increase the level of clarity regarding intent of the goal, the timeframe it lives within, and how everyone will know to what level it has been achieved.
Prioritize – Once each advisor's goals are determined, the next step is to prioritize them. In many cases, an advisor will be working towards more than one goal; understanding the hierarchy of multiple goals is critical to achieving success. Most people cannot effectively manage more than two or three major goals at a time.
Translate Goals into Actionable Tasks – With SMART goals and a plan with specific strategies developed, The key to breaking goals down successfully is to get a well-defined set of actionable steps over which the advisor has complete control. Acting on these steps will steadily advance progress toward the goals and advisor success.
Talk regularly with Advisors on Progress – Facilitate discussions with advisors about progress toward goals. The SMART goal will require specificity so your conversations can be less so – with a % complete approach to the overall goal and each of the actionable steps associated with it. The objective is to keep the advisor on track without being a taskmaster. You are the accountability partner and helpful consultant to aid the advisor when they get stuck – but they are doing the work.
Engage with Advisors on Progress
The starting point to facilitate discussions around progress toward goals is a clear articulation of a set of Key Performance Indicators (KPIs) that will provide an effective measurement of progress toward business goals. Once defined, you need to ensure that leaders and advisors clearly understand the KPIs and why they matter. In brief, KPIs are what an advisor should look at, to assess the health, progress, and success of their practice. Business leaders use KPIs to regularly measure how effectively they are progressing toward their strategic goals and objectives. To be useful, KPIs must be well-defined, quantifiable, and directly linked to achieving the goals of the business.
KPIs should be well understood by everyone who monitors or influences them. Regular discussion about the KPIs, why they are important, and their current and trending scores will improve the team's engagement on activities that affect these measures. In addition, this regular discussion creates an environment of learning and sharing where colleagues discuss what is working and what is not. Financial institutions that leverage these learnings are more likely to achieve their goals.
To learn more or see SuccessPro in action, give us a call 763-550-0223 or fill out the contact form below!
Back to Engagement Hub
Get in Touch
If you're ready to get started with SuccessPro by ActiFi or you just want to learn more, our team would love to hear from you.
"*" indicates required fields